Here are the basic blue prints for the Grass Roots Boarding House, as well as a few facts about the building and its residents. These plans show each room a different color, which indicates the room's wall color. Stairs, windows, and doorways are also indicated in the plans.
Please note that these blue prints are not drawn to scale. They are simple layout designs that help me draw the comics.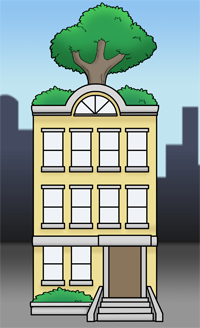 Here is each floor plan, from the roof down:
Roof Garden

The roof area is completely flat, except for the landig, which leads to the outside roof entrance. A rounded window faces the street, opposite the door.The roof is entirely covered in grass and soil. A medium-sized tree grows from the center of the garden, while hedges line the edges.
Attic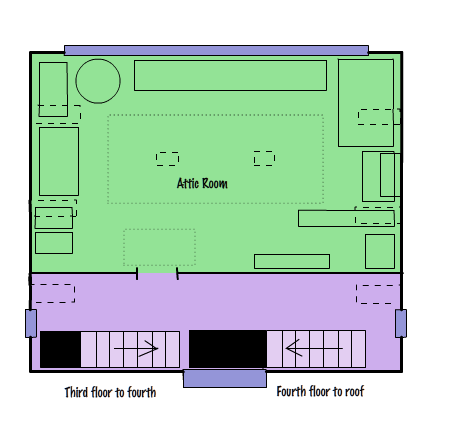 The main attic room (the green room) takes up most of the floor. A wide hallway (in purple) holds the stair cases that lead to the third floor and roof garden. The dotted lines indicate the support beams, which help manage the weight of the roof garden. The attic room was originally intended to be used as storage space, which is why is has few windows. The room is now Clayton's apartment and animal shelter. Clayton would probably not be able to keep so many animals if he did not have a large room with easy access to the garden for exercise.

Floor 3 – Penthouse Rooms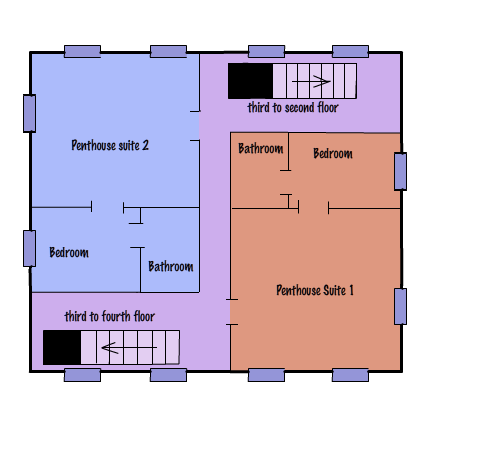 The penthouse apartments are full apartments with private bedrooms, bathrooms, and kitchen areas. The building owner has given these rooms to his two nephews. Blair lives in the blue room (because it's more stylish) and Clive lives in the orange room (because Clive doesn't really care about colors). It may seem generous of the owner to provide his family with these nice spaces, but the truth is he couldn't rent them otherwise. No one who could afford a penthouse suite would be living in a run-down building like the Grass Roots House.
Floor 2 – Single Rooms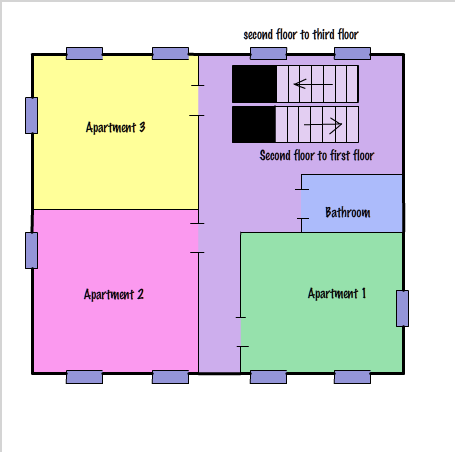 The basic apartments have only one room. Second floor residents must share the second floor bathroom and the first floor kitchen. Cassidy lives in the blue-green room (apartment 1), Leslie lives in the magenta room (apartment 2), and Vincent lives in the yellow room (apartment 3).
First Floor – Public Areas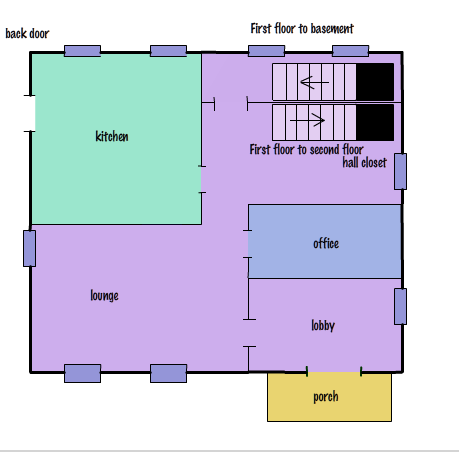 The first floor holds the building office, a kitchen, and a lounge area that is shared by all the residents. Dynamite and Detonator live in a hall closet underneath the stairs to the second floor.
Garage and Basement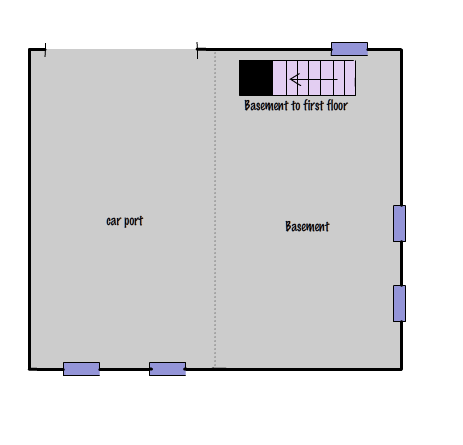 The basement was originally used as storage space. Maxwell lives in the basement now and uses the extra space as his workshop. Although the basement space is now a residence, Max is okay with Blair keeping his van in the garage area. The basement is about three-fourths underground, with a sloping driveway leading down from the back street to the garage. All of the windows are small and sunken.