Easter Eggs 2015
Another gallery of Easter Eggs featuring characters from my comics, plus several more from beloved comics from around the web.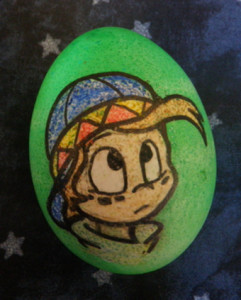 Snakey's had a rough life. She's mysteriously without a family, then she was kidnapped by Draconis. What's a kid to do? Probably not join forces with your kidnappers, Snakey.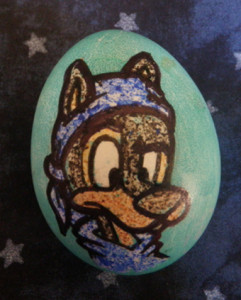 Slasher acts like a vicious attack dog but he's actually a kind and loyal soul. Just keep that to yourself. He's got a reputation to protect.
 Tributes to Other Web Comics
 Glitch from The GaMER CaT by Samantha Whitten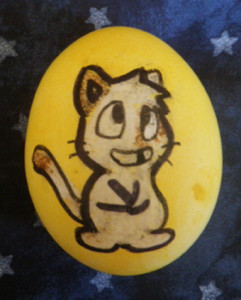 Glitch is basically everyone's little brother. And every kind of gamer will find something to love about this comic. I briefly met cartoonist Samantha Whitten at MAGfest and she seems alright.
 Phineas Kidd from Kidd Commander by Aria Bell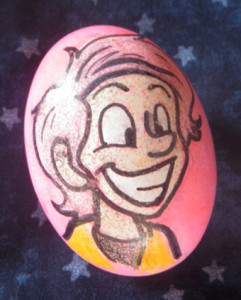 Phineas likes good people. And with the kind of power she throws around, we're lucky she's a good guy. An adventure story with a little mysticism and a lot of heart.
 Nitrine from Flaky Pastry by Félix Lavallée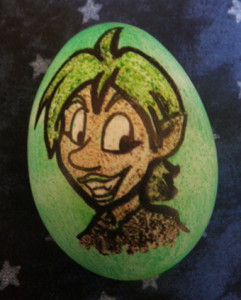 You never know what Nitrine the goblin will do next, but it will probably be selfish. Flaky Pastry is a neat story about how fantasy creatures might fit into modern society.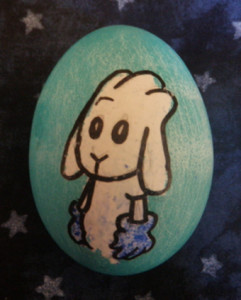 What's better than a child's imaginary friend? How about an imaginary friend for the entire family. A soulful story about Ship the Sheep and the human family he helps hold together.
 The Shetland Pony from Hark, a Vagrant by Kate Beaton
Hark, A Vagrant comics are usually based on history, sometimes literature, occasionally whatever's on the artist's mind. Read a bunch of them in a row and you'll feel great.
So why did I draw that Shetland Pony instead of an actual historical/literary figure? Look, "Vagrant" doesn't have too many regular characters. And drawing Jack Kerouac  is hard. I don't want do that again…
 And Finally…
 Here are all the eggs in one basket.