(Originally posted May 5, 2011 )
Hey, remember that little bansai tree I wrote about a few weeks ago? The tree is really agreeing with its new surroundings and it already almost doubled in size.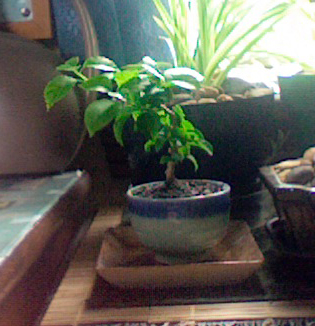 It's a tropical Bahama Berry plant (so I can't really plant it on the roof) which makes it a little unusual for a bansai, but not unheard of. It's kind of neat having a mini-palm tree, especially since I already had a more traditonal jade bansai for several years now.
-Marj